TOP OF THE AGENDA
In the aftermath of the grievous killing of George Floyd, the Black Lives Matter movement has become one of the largest grassroots movements in U.S. history. We are living through the new civil rights movement of our time, and JCPA and community relations network are standing with the Black community to advocate for ending structural racism in the U.S. As civil rights leader Eric Ward has asserted, this does not mean we will not have occasional critiques or disagreement with particular leaders in the movement. But these disagreements should not be a pretext for lack of engagement. Just as during the civil rights movement of the 1960s, JCPA is prioritizing educating and engaging the Jewish community in this new movement and providing opportunities for activism.
JCPA has compiled education materials on the Black Lives Matter movement as resources for the field including excerpts from a JCPA briefing with Eric K. Ward, Executive Director of the Western States Center, and Carly Pildis. Click here for highlights from our work over the past several weeks.
Here are some resources, op-eds and materials:
JCPA and 23 JCRCs Join Letter Supporting the Black Lives Matter Movement with 600+ Jewish Organizations — JCPA and a number of JCRCs endorsed an unbranded, open letter from 600+ Jewish communal organizations supporting the Black Lives Matter movement and rejecting racist and antisemitic conspiracy theories used to undermine the movement. Click here to read the open letter.
JCPA Webinar on "Black Lives Matter: Being Jewish and Black In This Moment" — Featuring Ilana Kaufman, Executive Director, Jews of Color Initiative and Yavilah McCoy, CEO, Dimensions Educational Consulting, moderated by La'Mar Walker, LPC, CPCS, Counselor, Mindful Works Counseling Services. Click here to watch the recording.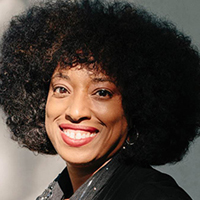 Yavilah McCoy
CEO
Dimensions Educational Consulting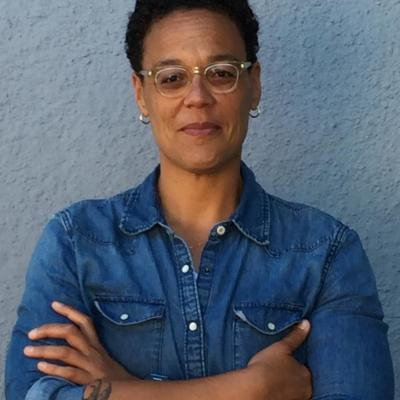 Ilana Kaufman
Executive Director
Jews of Color Initiative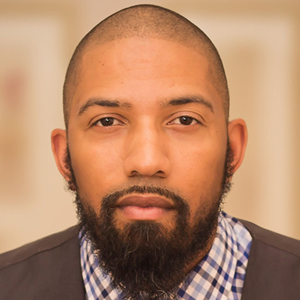 La'Mar Walker, LPC, CPCS
Counselor
Mindful Works Counseling Services
JCPA Holds Delegate Assembly Session on Policing and Public Safety — JCPA's Delegates Assembly brought more than 160 lay and professional community relations leaders from 79 communities around the country to learn more about policing and the calls for redefining public safety. Although JCPA has robust policy on police reform, the educational session helped ground community relations leaders in the substantive discourse taking place in America around policing, be informed on effective policy recommendations, and prepared to actively engage in strategic discussions and actions on public safety at the state and local levels.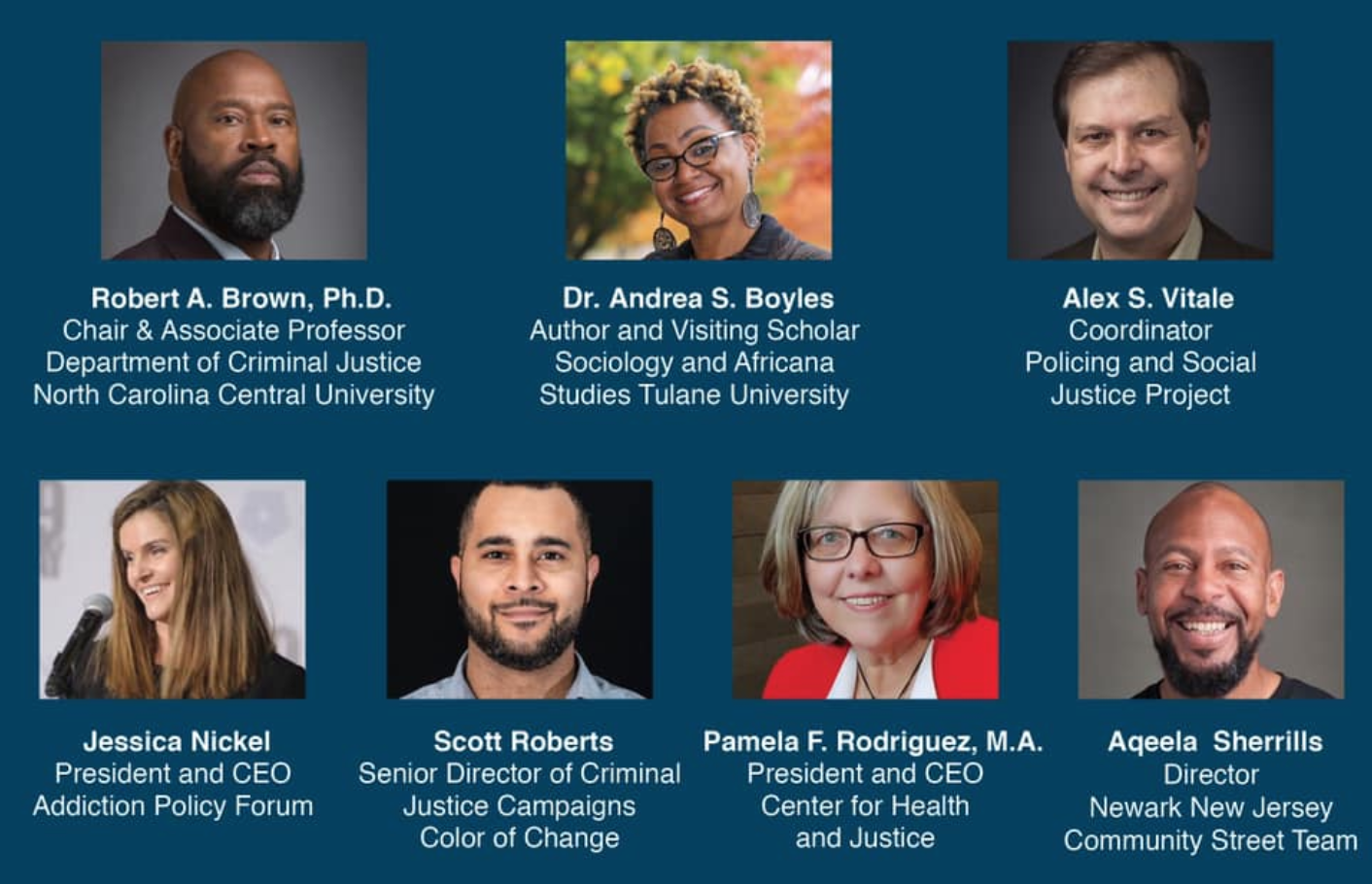 JCPA Submits Testimony to House and Senate Hearings on Policing Reform — JCPA submitted a Statement for the Record on the eight priorities to the House and Senate Judiciary Committees Oversight Hearing on Policing Practices and Law Enforcement Accountability. We worked with national coalition partners to secure improvements to the package of reforms, known as the Justice in Policing Act (H.R. 7120), introduced in the House, which included most of the eight recommendations. The House passed the bill on June 25. Click here to read JCPA's Statement for the Record.
JCPA Adds its Name to #StopHateforProfit — JCPA signed on to a letter for nonprofit organizations supporting with the #StopHateForProfit coalition's Facebook ad boycott. The aim of the campaign is to encourage Facebook to stop the growing spread of hate and disinformation across all its platforms. Click below to learn more about the campaign:
JCPA and the JCRC of Greater Washington File Public Comment Opposing Harmful New Asylum Rule — JCPA and the Jewish Community Relations Council of Greater Washington filed comments with the federal government opposing a proposed 161-page rulemaking that would drastically restrict asylum eligibility and undermine the process that has allowed Jews and other persecuted peoples to find safe haven in this country for over 150 years. The rule proposes a host of harmful changes, including categorically barring asylum for gender-based persecution, allowing immigration judges to summarily deny cases without a court hearing or applicant testimony, and creating new barriers to obtaining asylum that would impact hundreds of thousands of asylum seekers. Click here to learn more.
ISRAEL
Israel's Changing Polices in the West Bank — Israel is considering implementing an application of sovereignty or annexation over parts of the West Bank that could take place as early as July 1. JCPA, in coordination, with the Israel Action Network, has put together a task force to assist JCRC directors and chairs in responding to this concern locally. JCPA has compiled articles, webinars, and studies on the issue to assist you. To read the resource page, click here. For information on study materials from various viewpoints or how to vet the issue locally, contact JCPAinfo@thejcpa.org.
WEBINARS AND EDUCATIONAL SERIES
Educational Materials and Curriculum on Racism and Racial Justice — JCPA compiled recommended materials for the Jewish community to use to educate themselves and their networks about racism and racial justice in the U.S.
Upcoming Webinars
Her Voices, Her Journey: The Gendered Experiences of Rohingya Women
July 24 at 8:00 AM ET
This webinar brings together a panel of Rohingya women in various fields of expertise to share their observations on the gendered experiences of Rohingya women through genocide, mass atrocities, and lives as refugees. The event seeks to explore and understand the effects of human rights violations, gender disparity, and inequality that manifest in different forms for survivors of mass atrocities. As the first ever Rohingya-women-only panel organized by Rohingya women-led organizations, the event will feature Rohingya female advocates from Bangladesh, Malaysia, Australia, and Canada.
In Case You Missed It... Check out the recordings from past JCPA webinars.
Understanding Policing and Public Safety: Where Do We Go from Here?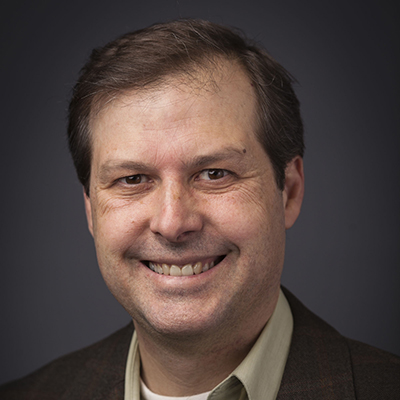 Dr. Alex Vitale
Professor of Sociology and Coordinator of the Policing and Social Justice Project, Brooklyn College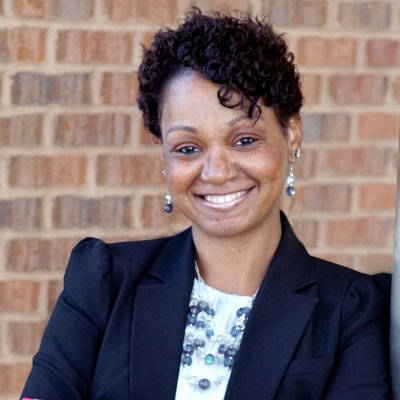 Dr. Andrea S. Boyles
Visiting Associate Scholar in Sociology and Africana Studies, Tulane University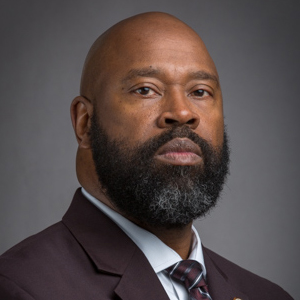 Dr. Robert Brown
Chair and Associate Professor, Department of Criminal Justice, North Carolina Central University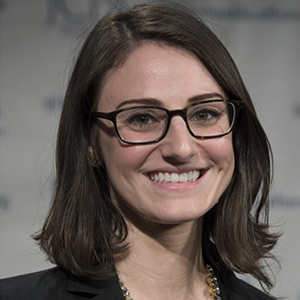 Tammy Gilden
Associate Director, Policy, Advocacy, and Communications, Jewish Council for Public Affairs
Join top experts for this in-depth discussion on redefining policing and public safety in American society, a central focus of the Black Lives Matter protests still sweeping the nation. This webinar will focus on the role of policing in American society, impacts of structural racism, breakdown of different reforms (including reimagining policing), and changes needed to enhance the safety and well-being of all communities. This session will also include an extended Q & A.
Unpacking the Discourse on Policing and Public Safety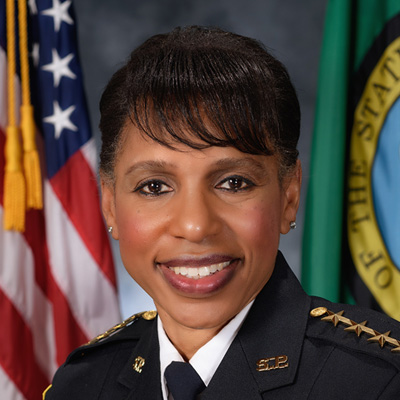 Carmen Best
Chief of Police
Seattle Police Department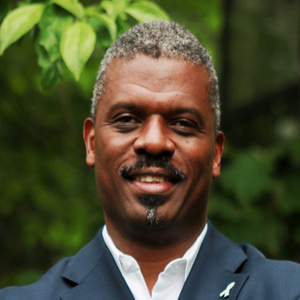 Rev. Jeffrey Brown
President
RECAP (Rebuilding Every Community Around Peace)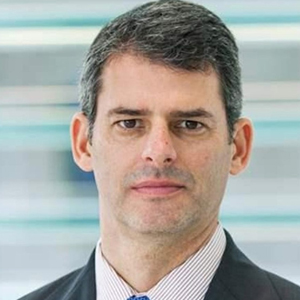 Adam Gelb
President and CEO
Council on Criminal Justice
Join experts for a discussion on a range of topics related to policing, including the proposals to redefine the role of policing in our society and the enduring barriers to change. The conversation will highlight different perspectives on the role and responsibility of police, what is needed to ensure accountability, and how communities can tackle disorder and violence. This JCPA event was cosponsored by the Council on Criminal Justice, a nonpartisan think tank and invitational membership organization.
Ending Racism in America: A Discussion with Derrick Johnson, President and CEO of the NAACP
We are living through the most significant conversation our country has had on racism since the 1960s. What are the priority issues for the Black community? What is the role of the Jewish community? What does a new partnership between Blacks and Jews look like? More than 2000 people registered for this webinar.
White Nationalism, Racism, and Antisemitism in America Today
This country is facing a crisis of white nationalism and growing hate—from attacks like in Charlottesville, Pittsburgh, Poway, and El Paso--to the racist murders of George Floyd and countless others. Watch for a discussion on how to understand and confront white nationalism—and the racism and antisemitism central to it. Featuring Amy Spitalnick , Executive Director of Integrity First for America, and Eric K. Ward, Executive Director of the Western States Center.
Jewish Council for Public Affairs (JCPA), a network of 125 local Jewish community relations councils and 17 national Jewish agencies, advocates for a just and pluralistic America, Israel's quest for peace and security, and global human rights.