Reflections and Press Coverage on JCPA Arizona-Mexico Border Trip — In September, JCPA organized a fact-finding trip to the Arizona-Mexico border that included 23 people representing 12 states and Washington, D.C. After witnessing the situation firsthand and learning from advocates, government officials, and others, participants returned home equipped to take action locally and nationally as leaders in their communities alongside JCPA. Click here to read JCPA's media advisory.
Read
Watch and Listen
New York Criminal Justice Conference Recap — On September 15, JCPA, in partnership with UJA-Federation of New York and JCRC NY, held a one-day conference for New Yorkers on Criminal Justice Reform: A Jewish Call to Action, cosponsored by 35 local New York Jewish organizations. As part of this initiative, JCPA brought together 225 participants, including experts, advocates, and government officials, with the aim of building a Jewish coalition in the wake of the conference. Click here for the full recap of the conference!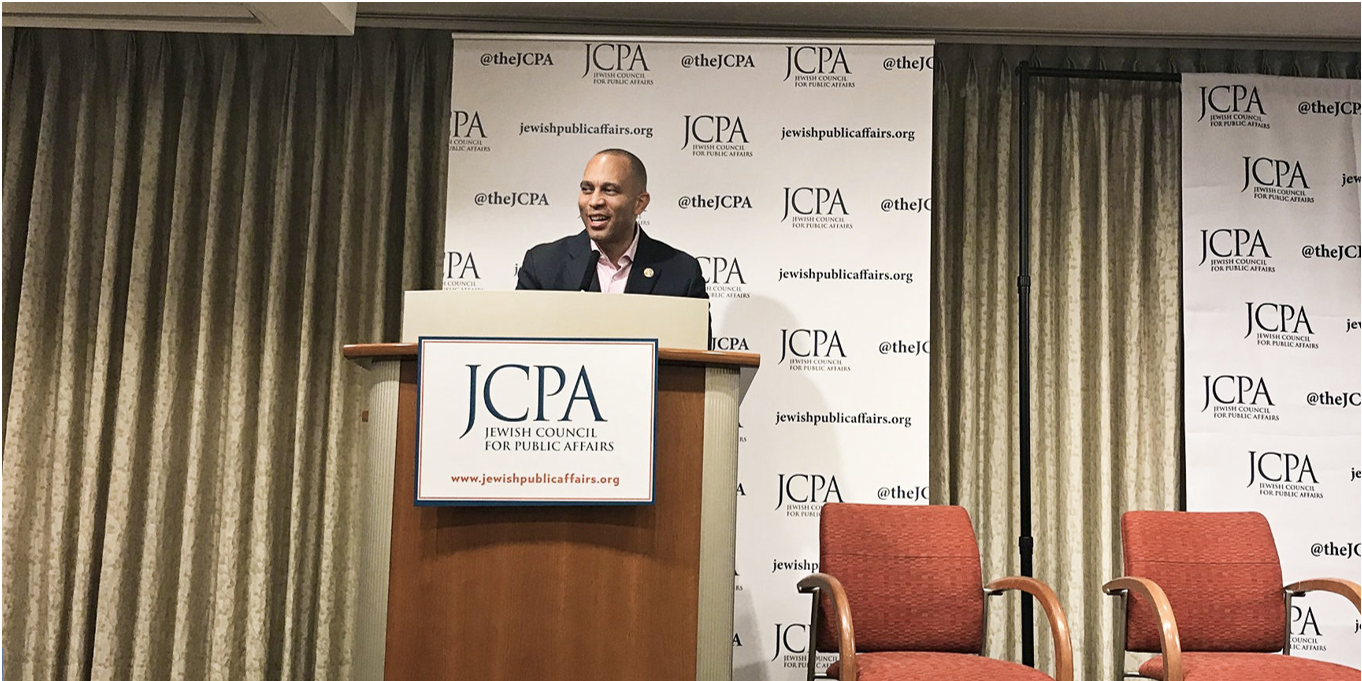 Representative Hakeem Jeffries (D-NY-8)
Keynote Address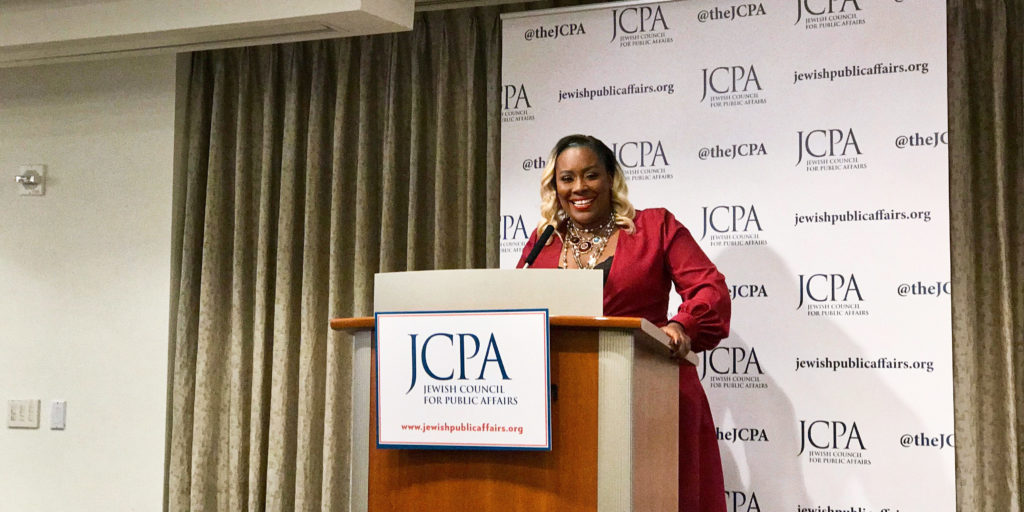 Topeka K. Sam, The Ladies of Hope Ministries
Keynote Address
House Passes BURMA Act with Overwhelming Bipartisan Support — On Tuesday, the House of Representatives voted to help end genocide and other human rights atrocities in Burma by passing the BURMA Act, which JCPA endorsed and advocated for as part of the Jewish Rohingya Justice Network. This bill would sanction top Burmese military officials, authorize humanitarian assistance for hundreds of thousands of Rohingya refugees, and support accountability mechanisms for the many persecuted ethnic and religious minorities in Burma. JCPA urges the Senate to immediately pass this critical legislation. Click here for more information from American Jewish World Service.
Muslim Travel Ban Gets First Hearing in Congress — On Tuesday, the House Judiciary and Foreign Affairs Committees held a joint hearing on the Muslim travel ban, nearly two years after its enactment. Ahead of the historic hearing, JCPA joined over 400 other groups in endorsing the NO BAN Act (S. 1123/H.R. 2214), which would end the discriminatory Muslim travel bans, amend the Immigration and Nationality Act to prohibit discrimination on the basis of religion, and limit Presidential authority to enact similar bans in the future.
LEADERSHIP DEVELOPMENT
JCPA Welcomes the 2019-2020 Frank Fellows Cohort — JCPA is pleased to announce our sixth cohort of fellows of the prestigious JCPA Frank Family Leadership Institute for Emerging Leaders. The JCPA Fellowship is a unique mentoring opportunity for emerging leaders in the community relations field who want to be active in the areas of public policy, public affairs, and intergroup/interfaith relations at both the local and national levels. Click here to see the new fellows.
WEBINARS
Tune into Our Upcoming CRCasts! Watch LIVE or on our YouTube channel at your convenience.